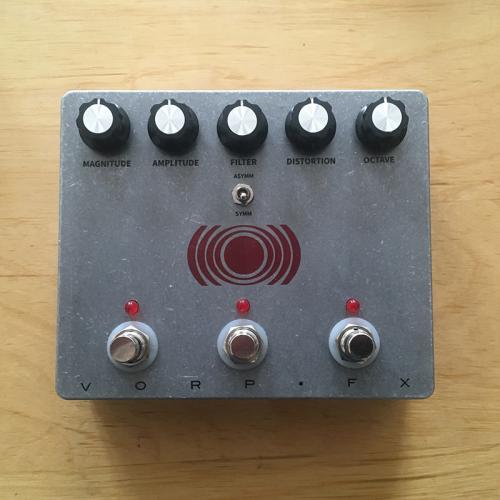 In 2019/20, the drone doom band Sunn O))) and the pedal company Earthquaker Devices collaborated on a boost/distortion/octave pedal called the Life Pedal, named after the band's recent album Life Metal
. It's essentially a Shin-Ei octave fuzz placed before a whiteface RAT distortion, followed by a clean boost; call it a fierce mutant RAT. The pedal was issued in four limited edition batches, all of which sold out within a few days. Obviously, there have been multiple attempts to replicate this pedal. PCB manufacturers have been producing PCBs that approximate the original, and pedal builders have published veroboard layouts. I decided to try out some of these designs.
PEDALS MADE: 2
CURRENT STATUS: OUT OF STOCK
FUTURE AVAILABILITY: MADE TO ORDER ONLY
The first of the Life Pedal clones that I built was based on the Anubis PCB from DeadEnd FX. It adds a third footswitch to switch the octave on and off. Apart from the offboard wiring, which was a bit of a pain because there were just so many wires, building it was a cinch - the most difficult part was really sourcing some of the components, mostly the opamp, the JFET transistors, and the Russian germanium diodes. It works nicely, but I'm not sure if it sounds identical. In particular, I have the impression that the octave can be turned up louder than on the original Life Pedal.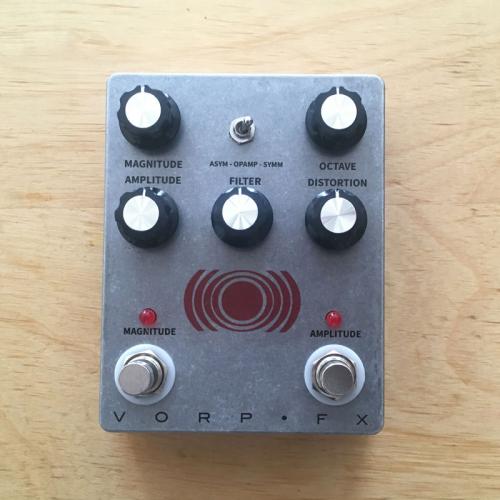 The second Life Pedal clone was built with veroboard and ended up being a very compact design - kind of my V2 to the "big box" V1, just like the original Life Pedal. Offboard wiring for this one was even worse than with the Anubis version, it was like tons of wires connecting everything with everything. As is not unusual with vero layouts, this required some troubleshooting, but it did work out nícely in the end.