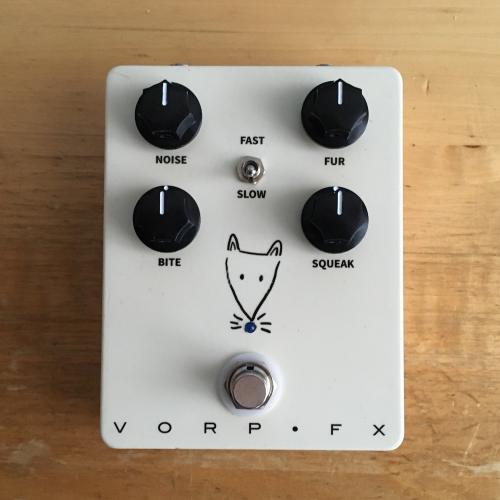 A classic 1980s distortion pedal that features a picture of a white-faced rodent - it should be easy to guess the lineage and the sound. This one adds an optional upper octave that can be dialed in for extra presence. No battery operation; requires a 9V DC power supply.
PEDALS MADE: 1
CURRENT STATUS: CURRENTLY OUT OF STOCK
FUTURE AVAILABILITY: YES
When I started this pedal, it sounded like a good idea and a particularly cute enclosure design; when I finished it, it was the pedal that marked the beginning of the corona virus lockdown in Austria. As a result, a pedal that should have been fun became a symbol for the beginning of a potentially long and dark period of time and the uncertainty of what the future months would be like. If I ever sell the pedal and someone opens it and reads the hidden song lyrics inside, that's essentially why I chose them.
I may fill you in with the technical details about this pedal at a later time, but at the moment, my mind is worrying about other things.
Let's hope we make it through this situation well and hopefully wiser.