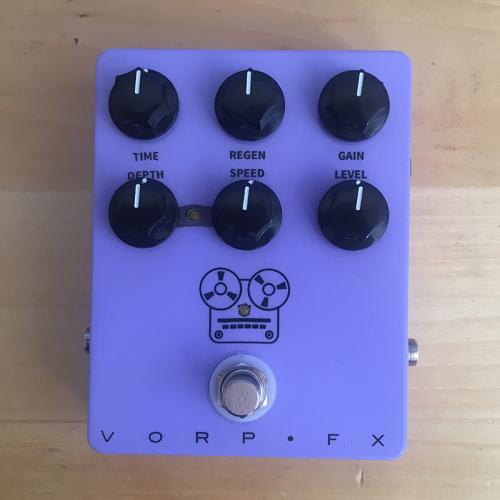 The Tape Machine is a digital delay pedal that simulates a tape echo. Delay times are between 30 and 600ms, and there are modulation controls to simulate wow and flutter (although it occasionally sounds more like a vibrato). The pedal can be sent into self-oscillation and used as a weird noise generator. Overall, it has a warm, pleasant tone. Input gain can be adjusted. Requires a 9V DC power supply.
PEDALS MADE: 1
CURRENT STATUS: SOLD OUT
FUTURE AVAILABILITY: NO
This pedal is largely based on the Keeley Magnetic Echo, a famous tape echo effect that has been unavailable for some time now, which is the reason why I had to build one myself.