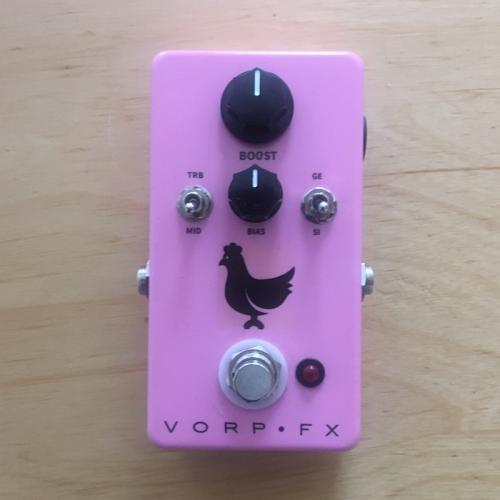 The Free Range is based on a classic treble boost pedal, specifically a modified circuit that allows switching between germanium and silicon transistors and a pronounced treble or a treble/mid boost. The bias for the transistors can also be adjusted to allow fine-tuning of the sound. Requires a 9V DC power supply.
PEDALS MADE: 1
CURRENT STATUS: SOLD OUT
FUTURE AVAILABILITY: NO
This is for all intents and purposes a clone of the ThroBak Strange Master, which in itself is a creative variant of the Dallas Rangemaster, one of the most classic treble boosters in musical history, the pedal that has made guitar solos really shine since the 1970s.
It still sounds different though, and that is because I had a really hard time sourcing germanium transistors that would in any way come close to the specifications required for this pedal. In the end, I found some that at least come close as far as the desired hFE value goes. It sounds fine and has found its way on my pedal board, but it's very unlikely that I'll build many more of these.